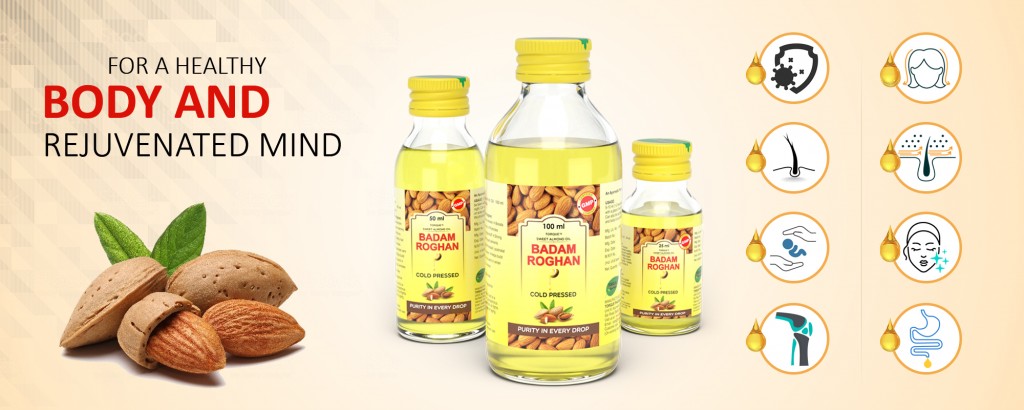 You should never overlook your skin. You must always take precautions to ensure that your skin is clean, spotless, and refined. What is the point if your skin gets dry, withering, spotted, and dull? You need to take precautions to preserve the charm and glory of your skin.
What can you do?
You should try out Almond oil on your skin. You have no idea about the Almond oil health benefits. All gratitude to the Vitamin E, almond oil keeps the skin cells healthy, guards your skin against UV radiation damage, and helps the skin appear smooth, soft, shiny, and free of fine lines. The fatty acids that are found in this oil help your skin retain moisture and can heal irritated and chapped skin. Moreover, the vitamin A found in the oil can help diminish acne. Anyhow, in this post have a look at eight amazing almond oil benefits for your skin. Have a look:
Anti Aging perks of almond oil
Almond oil is a brilliant treatment for anti-aging. It helps get rid of saggy skin, insipid skin as well as dehydrated skin; all of these are signs of skin aging. Almond oil, once used regularly on the face at night, does work even better than expensive anti-aging night creams. This oil is rich in vitamin E and fatty acids that not only repair the skin but even avert signs of aging from taking place again. It is one of the finest benefits of almond oil for the skin.
Almond Oil Moisturises Your Skin
If you feel that your skin is too dry and nothing works for it then you need to moisturize it with almond oil. This oil is rich in vitamin A, E, and B, all of these are essential to get rid of extremely dry and dull skin. You know Vitamin A is known to enhance sebum production whereas, talking about vitamin E, it can retain moisture in the skin. Similarly, vitamin B is helpful for healthy cell turnover to revitalize skin, and it even caters to antioxidant benefits. If you apply almond oil to your skin regularly, it would moisturize your skin in a beautiful and refined manner.
No need to use any other Natural Sunscreen
Yes, this oil works like one! You would be surprised to know that this almond oil is a natural sunscreen and it is one of the main benefits of almond oil for your skin. The oil protects your skin from suntan and also sunburn as well as reverses the serious effects of the sun on your skin, all gratitude to the presence of vitamin E in this oil. This oil would clean up your skin and guard it against the Sun rays. You apply it and you would feel the coolness and comfort.
Almond Oil Deep Cleanses your Skin
This oil helps in the deep cleansing of your skin. Being light in texture, the oil can penetrate deep into the skin and can dissolve all the dirt and debris gathered on the pores. Such a benefit of almond oil for skin helps get rid of acne and blackheads. The vitamin A in almond oil is popular to clear up breakouts. Since almond oil does not block the pores, even sensitive skin kids can make use of this skin safely on the skin. Of course, if you want to deep clean your skin, you must try out this oil.
Do you have dark circles under your eyes?
Almond oil is effective in curing dark circles. The anti-inflammatory ingredients of almond oil, also a high amount of vitamin K, are the chief reasons why it works so effectively to diminish under eye dark circles. The topical application of almond oil helps contract the blood vessels under your eyes and it regulates blood flow that in turn lightens the dark circles. Moreover, palmitic acid and retinol that is found in almond oil help moisturize the delicate under-eye skin and keep your skin soft and supple. The emollient ingredients of almond oil avert water loss from the under-eye skin and hence it keeps dryness at a distance, which otherwise can lead to dark circles development. Almond oil indeed effectively nourishes the skin and averts the dark circles. After all, it is one of the finest almond oil health benefits for the skin. You apply it and you would know it.
Your Dry and rough skin
The skin on your feet, hands, elbows, as well as knees, is generally drier than the rest of the body. Instead of investing in a pricy body cream, it is better if you apply almond oil to soften the rough areas of your skin. Almond oil has zinc in it, and it is known for its anti-inflammatory benefits. Coupled with that, the emollient properties of almond oil are helpful in moisturizing and calming rough skin.
Similarly, for this reason, only, almond oil is even believed to be one of the finest natural remedies to cure extreme dry skin conditions such as eczema and psoriasis. The moisturizing ingredients and powers of almond oil make it effective to heal chapped lips. You try the oil for the dry issue and you would see the results.
Get rid of your Pigmentation issue
You know this oil is effective in clearing up pigmentation and make your skin look brighter. This oil is a rich home of vitamin E, that is known for its anti-pigmentation properties. If you use this oil regularly, it would help in lightening pigmentation and brightening your complexion. You can try this oil out and you might see the results sooner than you expect. The best part is that the oil does not trigger any type of side effects or any other issues.
Antioxidant perks of Almond Oil for your skin
The oil does have antioxidant properties and it helps to reduce oxidative stress on your skin cells, as well as guard skin from external stress. Both of these, if not evaded, can otherwise head to various types of beauty concerns, including acne, dry skin, dark circles, and so on. You can use Badam Rogan and it might work wonders for you. This product is safe, effective, and endorsed by everyone.
How can you effectively use it?
The best way to use almond oil is to do massage. Yes, you have no idea how effective a massage can be. Whether you're arms, legs, or any other area of your body; you just have to gently apply oil and massage. Once you do massage regularly, you would find a lot of glow, smoothness, and aliveness. Your body would come alive and the oil would make sure that you feel good inside out. You can put some oil drops in your hands and rub the hands in a circular motion on your skin. In this way, the massage is going to fill the enthusiasm and energy in your skin and your skin would come to life.
Conclusion
So, when are you going to introduce almond oil in your routine? Once you start using almond oil, your skin is going to thank you forever!