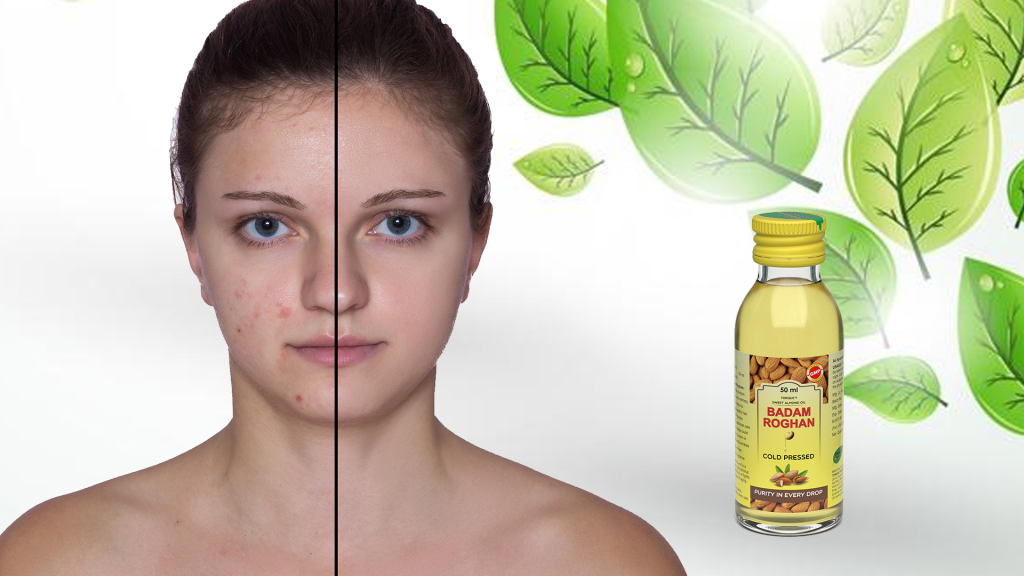 Almonds are among the world's most loved tree nuts. Though small in size, they pack an enormous nutritional punch. They contain several useful vitamins and minerals and are rich in fiber, proteins, and healthy fat.
Almonds are seeds from the fruit of the almond tree. The scientific name of almonds is PrunusDulcis. They are native to India, the Middle East, and North Africa but today the biggest producer in the US. The taste of almonds ranges from sweet to bitter. Sweet almonds are eaten while bitter almonds are utilized for preparing the oil.
Almonds can be eaten raw as well as toasted. Toasting makes the nuts crunchier. Many add almonds to their casseroles, salads, and other dishes. Almonds can be eaten right out of bags, preferably on empty stomachs. They can also be soaked in water overnight and consumed in the morning.
There are numerous benefits of almonds for the human body. They are:
Benefits to Hair
Almonds are rich in Magnesium and Vitamin D which help in hair growth. Almond oil is popular hair oil. Some other benefits include:
Almonds are rich in Vitamins B6, B2, D, and A which aid in making hair follicles strong. Hair follicles become weak and loose due to pollution, dandruff, and excess oil. Almonds help to make follicle strong thus preventing hair loss.
Promotes hair growth
Magnesium in almonds helps prevent the weakness of hair due to magnesium deficiency. Almond oil also helps to grow thick, shiny strands of hair.
Treats scalp inflammation
Hair quality can be marred by pollution, stress, dirt, a bad lifestyle, and the use of chemical products like dyes and gels. As a result, the scalp may suffer from inflammation. Almond oil can help reduce scalp inflammation.
Avoid frizzy hair
Almond oil is rich in Vitamin E which will condition the follicles without being greasy.
Benefits to Skin
Almonds and almond oil are very beneficial to the skin. They can be used to make healthy face packs. The following are some specific almond benefits for skin:
Dark circles around the eyes can be cured with almond oil or almonds. Make a paste of soaked almonds or apply almond oil around your eyes. Apply overnight and wash away in the morning.
Almonds can help you look younger. Make a thick paste of honey, lemon, and almonds. Apply for half an hour and wash away. Your skin will stay fresh and young.
Almonds combined with yogurt and honey can make a pack that will exfoliate your skin gently. This will help get rid of impurities and dead skin cells.
Moisturize skin
Almond oil can help dry and scaly skin. This oil is light and non-greasy and can be absorbed easily. Massage oil well on the skin.
Treats acne and blemishes
Almonds can treat most skin problems like acne, blackheads, and whiteheads. Essential fatty acids in almonds can control the secretion of oil from sweat glands and are one of the crucial almond skin uses.
Health Benefits
Rich in nutrients
Almonds can boast of high nutrient content. A one-ounce serving of almonds contains- Fibre(3.5gm), Protein (6gms), Fat (14gm, mostly monounsaturated), Vitamin E, Manganese, Magnesium, Copper, Vitamin B2, and Phosphorous.
Loaded with anti-oxidants
Almonds are an amazing source of antioxidants. They help protect against oxidative stress or free radicals which can damage molecules in body cells and contribute to aging and diseases like cancer, diabetes, and heart disease. Antioxidants are concentrated in the brown skin of almonds, so experts recommend not blanching almonds for consumption.
Rich in Vitamin E
Vitamin E is a family of fat-soluble antioxidants. These antioxidants tend to build-up in cells, protecting them from oxidative damage. Almonds are some of the world's best sources of Vitamin E. Several studies have linked a high intake of Vitamin E with low rates of Alzheimer's disease, cancer, and heart disease.
Help in control of blood sugar
Almonds are low in carbs but rich in proteins and fiber. This makes them a perfect choice for those suffering from diabetes. Another benefit is through high magnesium content. Magnesium is part of 300 bodily processes including blood sugar control. A large proportion of patients with Type 2 Diabetes are deficient in Magnesium. By correcting this deficiency, blood sugar levels can be reduced and insulin function can be improved.
Help control blood pressure
The magnesium content of almonds can help reduce high blood pressure. The latter is a strong cause of kidney failure, strokes, and heart attacks. The deficiency of Magnesium is linked to high blood pressure. To correct any magnesium deficiency, almonds can be consumed.
Reduces cholesterol levels
High levels of LDL or bad cholesterol is a high-risk factor for heart disease. LDL levels are much impacted by the nature of your diet. Many studies have shown that almond intake can reduce levels of LDL. Eating 1 or 2 handfuls of almonds per day can help reduce LDL levels mildly, thus reducing the risk of heart disease.
Another impact of almonds on LDL is to prevent oxidation of LDL which causes the development of heart disease. This is due to the presence of polyphenol antioxidants in the nuts which stop oxidation.
Reduces hunger and aids in weight loss
Almonds are low in carbs and rich in proteins and fiber. The latter increases the feeling of fullness. This reduces cravings and hunger and helps in weight loss.
Unsweetened almond milk can be used if you are trying to lose weight. It is low in calories and the monounsaturated fats content in almonds satisfies the appetite and prevents overeating.
Badam Roghan
These are some of the benefits of almonds and almond oil. One of the best brands of almond oil is Badam Roghan, a product of Torque Pharmaceuticals. This oil benefits both adults and children. It helps alleviate stress and tension. It offers instant energy and keeps the body warm in winters.
The oil is good for the immune system. It promotes healthy skin and reduces dark circles around the eyes. It helps fight dandruff and nourishes hair. It is ideal for prenatal and postnatal care. It is natural and chemical-free oil without any added color or fragrance. It helps slow down symptoms of aging because of its rich content of antioxidants.