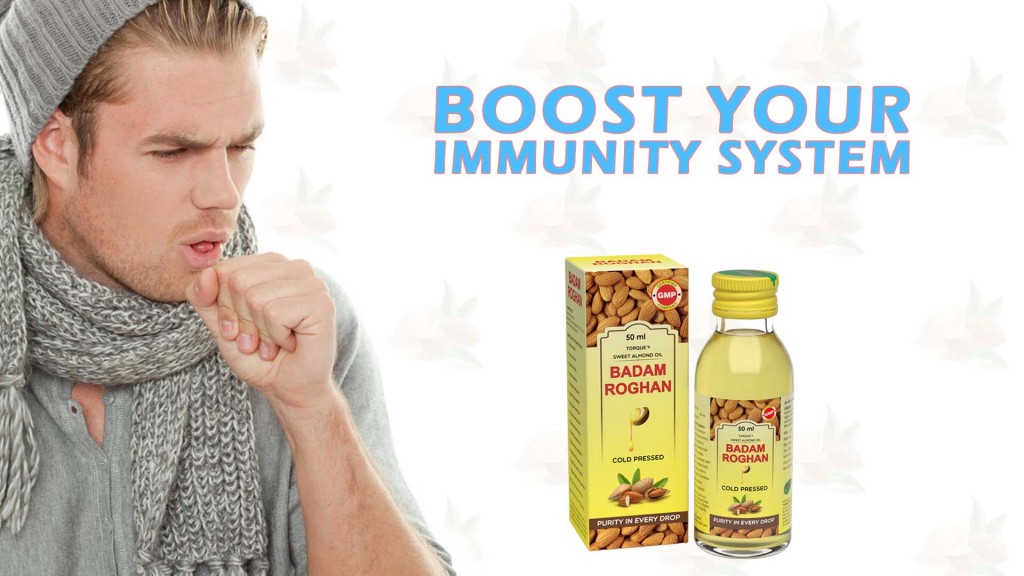 An Insight into Ayurveda Qualities
Badam oil, Badam Rogan, and sweet almond oil are the common names used for Roghan Badam. Rogan Badam is extracted from sweet almond kernels, which are mainly imported from Afghanistan. There are various health benefits of Badam oil for your body whether internally or externally. Benefits related to hair and skin are very prominent. It also provides benefits that can be neurological or cardiovascular. Badam oil is rich in essential omega 6 acid, vitamins, and antioxidants. It can be regularly consumed due to its zero cholesterol properties.
Roghan badam almond oil is mostly colorless, odorless, and light. In Ayurveda, Badam Rogan is mainly used for treating marks, blemishes, black spots, hair fall, dark circles, dry skin, chapped lips, and premature hair whitening. Oral intake helps in treating constipation, headache, memory loss, and insomnia.
The medicinal properties of Roghan Badam include anticancer, heart tonic, emollient, anti-inflammatory, immunity-boosting, brain tonic, and memory-booster.
Now, we will discuss some of the benefits of Badam Rogan in detail:
Chapped lips and dry skin – Badam Rogan is non-greasy and light. It helps in moisturizing of skin because of its emollient properties. Chapped lips and dry skin can be easily lubricated with the usage of this product. Stretch marks and skin rashes can also be removed. Therapeutic massages are done to date with Badam Rogan.
Dark Circles – Dark circles can be caused by Fatigue, loss of fat, exposure to the sun, pigmentation irregularities, scratching, or rubbing of eyes. These problems can be reduced by Badam Rogan. Hyperpigmentation can also be caused. In some cases, a mixture of coriander leaves with Mulethi and Amla is consumed to reduce hyperpigmentation.
Inflammatory Skin Diseases – Anti-inflammatory properties of Badam Rogan can reduce inflammation levels in the skin. Dermal conditions like eczema and psoriasis can be relieved with the usage of Badam oil. Mixing 10ml of Badam Rogan with 1ml of Neem oil works effectively.
Blemishes – Clogged pores are the major cause of blemishes. Clogs are present only on the top layer of skin and the appearance of it is in the form of red acne. Massage of Badam oil helps in removing dead skin cells that form the blemishes.
Wrinkles – Badam Rogan is the major source of Vitamin E. Prevention and reduction of wrinkles are the major benefits of the antioxidant property of Badam Rogan. Ultraviolet rays that cause damage to the skin can be cured with Badam oil.
Constipation – It improves the intestine function and helps in smoothing bowel movement. Natural laxative effects of Rogan Badam is a plus point for a patient suffering from these problems like hard stools, dry stools, anal cuts, and difficult defecation.
Migraine and Headache – When a person is suffering from neck stiffness, severe headache, or throbbing pain, Badam Rogan comes into the picture. Not all headache types can be cured with Badam Rogan but the severe ones can be reduced.
Irritable Bowel Syndrome – Intestinal function and bowel transit are improved with Rogan Badam. It helps in easy passing of stools and natural peristaltic movement can be restored. Colonic irrigation and intestinal inflammation can be reduced with the anti-inflammatory effect of Badam Rogan.
Roghan badam almond oil benefits are numerous, so try to include this product in your diet and live a healthy life. There are different doses recommended for different purposes like:
For Constipation – Milk should be added to Roghan Badam to make bowel movements easy. The mixture should contain 2-4 tsp. of Badam oil and milk as required and the time to take this is at night before sleeping.
Skin Application – For rejuvenating hair and skin, Badam Rogan should be applied externally in appropriate amounts as required.
Ear Application – Earwax can be removed with the help of Badam Rogan- this ideology is of ancient Ayurveda but is true to date. 2-3 drops must be put in each ear and the ear in which it is just being put needs to be on the upper side for 2-3 minutes and head on the downside and then vice versa. This will help in even distribution. This helps in the treatment of insomnia with relaxation provided.
Nasal Application – Blocking in nostrils and dryness can be relieved with Badam Rogan. You need to apply in each nostril one by one. You can put 2-3 drops in each nostril when you are laying down. It helps in moisturizing the throat and nose.
Now we will discuss the stepwise procedure of applying Badam oil to hair- Know-how
Rinse your hair followed by combing – First of all, apply warm water to your hair and remove the tangles with the help of a comb. Then apply Badam oil for conditioning your hair.
Heating of Badam oil – Heat Badam oil in a microwave for just 30 seconds till it is warm. First, touch the oil to check the temperature before applying to your hair. Outer cuticles of hair can be opened with the heat of Badam oil.
Applying to the scalp – You need to do proper massaging of Badam oil into your scalp around the root areas of hair. With this procedure, your hair will become strong and help in stimulating new hair growth. Regular massaging will also reduce dandruff formation.
Wide toothed comb needs to be used – Because a wide-toothed comb disperses oil evenly. Make sure each area of hair is coated with at least a small amount of oil.
Cover your hair – You need to cover your hair with the help of a scarf or a shower cap for an hour so that all the oil gets absorbed in the skin. For dry hair, try to leave it for a longer time or overnight.
Shampoo your hair – Now the process of washing comes into place. You need to apply shampoo evenly as you have applied Badam oil so that your hair doesn't look too oily. Then, you need to wash the hair properly.
Dry your hair – Now pat the towel into your hair so that they get dry. Then you need to open your hair for a day so that they get dry normally or you can blow dry instantly after washing.
Repeat this after regular intervals – You need to repeat this process after regular intervals so that your hair is nourished with proper nutrients and hair related problems are resolved.
All the healthy ingredients in Badam oil or Badam Rogan help in rejuvenating the skin as well as hair.
Conclusion
Adults, as well as children, can use Badam Rogan internally as well as externally. After working for a long day, the massage of Badam Rogan can help to relieve tension and stress. Instant energy is imparted to the body and helps keep warm during winters. The immune system is benefited from Badam Rogan oil. It comes in the bottle and is preservative-free. After usage, you need to properly tighten the cap so that there is no leakage. Store it properly in a dark, cool, and dry place. It has no fragrance at all and doesn't contain any artificial color. So what are you waiting for? Buy this product online or from physical stores and reap the benefits of it.