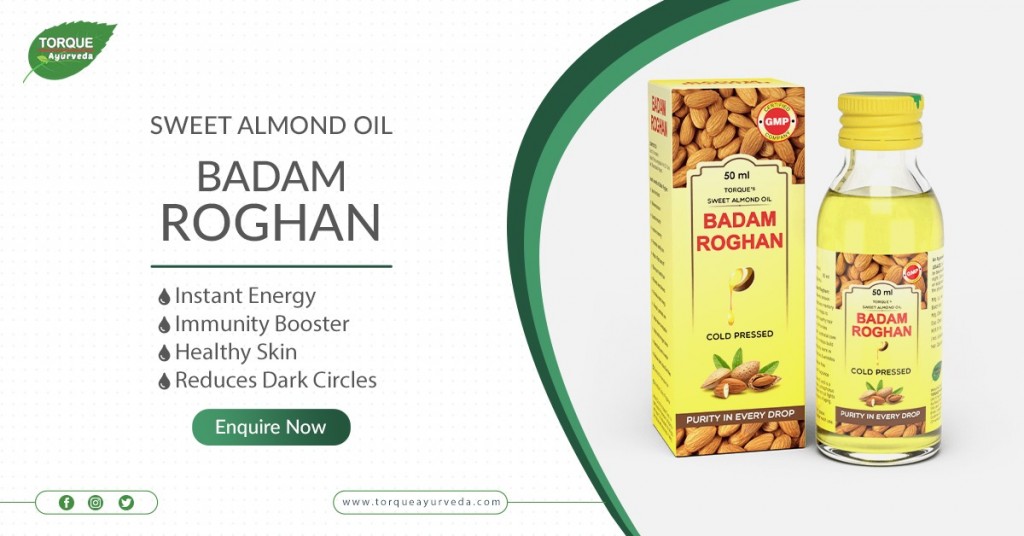 What Are the Benefits of Vitamin E for Glowing Skin and Healthy Hair?
Do you want to keep your face and hair in the best shape? Do you want that your skin shines and hair glows? Well, then you must go for the right types of oils. You can easily find the best oils that have the right ingredients. You should look for the oils that have vitamin E because they are going to do wonders for you.
You have no idea how vitamin e oil for hair can do wonders for your hair. Vitamin E is not just good for your hair but your skin too. You can be sure that you have the best health for your hair and skin once you embrace vitamin E.It is important to know that the chemical term or name for Vitamin E is Alpha-ocopherol. You know what, this is a fat-soluble vitamin that works as a robust antioxidant, guarding the cell membranes from the harm inflicted by free radicals in the environment.
What Really is Vitamin E Oil?
You know what, vitamin E oil is both a robust nutrient and an antioxidant.  It is really helpful in neutralising free radicals, that damage cells and could contribute to cardiovascular disease, cancer and even that of other ailments.  You know what, vitamin E oil is kind of a robust fat-soluble antioxidant that might revitalize your skin and general health. You can find vitamin E really powerful for the effective outcomes
You can Nourish Your Skin
 It has also been seen that Vitamin E can make the nerves robust and helps in nourishing your skin from inside. Once you apply the vitamin e oil on your face in a milder yet smoother manner; you would find shinier and glowing skin for sure. Your skin is going to be vibrant and smooth for sure. If you always wanted to have a nourishing skin, this is your time to experience it with vitamin e.
Vitamin E Oil Can Heal Your Stretch Marks
Yes, you heard it right once you apply vitamin E oil onto the skin, it would augment levels of the nutrient in skin tissue.  Well, tolessen the appearance of these marks, you just need to apply it regularly on the area and then rub gently. The point is clear, your stretches are going to weaken and disappear. You can easily apply vitamin E oil on to your skin to enhance levels of the nutrient in the realm of skin tissues.
The Oil can Lightens Scars
Vitamin E oil aids to regenerate fresh skin cells and might lighten brown spots or scars found on the face. The point is clear, no matter what type of scars you have, you can ensure that you have the best experience. The scars can weaken up and fade with the usage of the right oil.Many people crib that their scars are too deep and high. Well, once you use the vitamin e oil on your surface regularly, you experience the bests outcomes.You just need to grab that perfect /1 and ensure that your face glows and stays clean of any sort of scars.
You can Relax Your Muscles Too!
You know that, if you feel that your muscles get pained and really stiff at times, you need to relax. You can easily ensure that you relax the muscles and can hence get your muscle spasms cured. Of course, the more you apply the e vitamin oil, the better you are going to experience. Your skin is going to stay in the best shape and the muscles stay relaxed and comforted too in the presence of vitamin e oil.
Experience Anti-Aging with Vitamin E Oil
In case anyone shows signs of premature ageing such as wrinkles around the eyes, just apply Vitamin E oil two a couple of times in a week along with your general cream for premium results. Indeed, this is an oil that endorses healthy skin, and reverses the symptoms of ageing so, if you feel that your skin is getting aging then you must hug this vitamin e oil. After all, it is not just getting your skin that youthful touch but also uplift your hair too.
An Apt Moisturiser!
Indeed, vitamin E is an oil-soluble nutrient and since that is the case, it is heavier than water-soluble items or products. It gathers and preserves the lost moisture, and this is the reason why it acts best for dry and harmed skin.So, if you use this or that or anything on your skin for moisturising it; you need to give it up. Now is the time to embrace vitamin e oil and it is going to be the wonderful and magical moisturiser for you.
Get Your Dark Circles Away
You know, if you are one of such individuals who think that your eyes are really full of dark circles, you need to take vitamin e oil. You know once you apply Vitamin E oil around the eyes is a wonderful way to get rid of dark circles.  It is time that you apply it for two to three days along with your general cream and massage in a gentle manner.It is true that applying vitamin E oil around your eyes is a good way to get rid that of dark circles
Experiencing Sun Burns?
Well, if you feel that your sun burns are getting on your nerves, just relax. It is time that you take up a couple of drops of vitamin E oil and rub it gently over the sunburnt zone. It is important to realise that Vitamin E is a powerhouse of antioxidants that neutralize the impacts of free radicals triggered by ultraviolet radiation, hence soothing the sunburns. You just need to apply the oil on your skin and your sun burns are going to weaken and you would experience utmost effectivity.
Cleansing Agent
Vitamin E oil is a heavy and thick emollient and makes for a wonderful way to get rid of filth, filth and other impurities while concurrentlyupkeeping your skin's oil balance. Use a couple of drops of vitamin E oil on a single cotton ball to wipe the face. This is going to act as a great cleansing agent for your skin. You would surely get the results that are amazing for you.Remember that Vitamin E oil is a huge emollient and makes for a wonderful way to get rid of filth.
Shining and Strong Hair
You can ensure that your hair stay strong, stunning and shining once you use the right oil. In this way, it is going to be sure that the oiling keeps the hair in the best condition. You can pick vitamin e oil to comfort your hair. You can easily ensure you have a perfect product like that BadamRoghan and ensure that your skin and hair stay in the best shape.
You can use Badam Roghan and it is a powerful Ayurvedic oil versatile in its usage. The oil is effective and useful for both adults and kids. It assists in relieving stress and even tension. It caters instant energy and keeps the body warm during winters. This almond Roghan oil is good for the immune system. It not just promotes healthy skin and diminishes dark circles but also combats dandruff and offers healthy hair and that of nourished scalp. It is even effective during prenatal and postnatal care too.
Conclusion
So, you must ensure that almond oil works wonderfully for your hair and skin. After all, it is about having the best care for you.