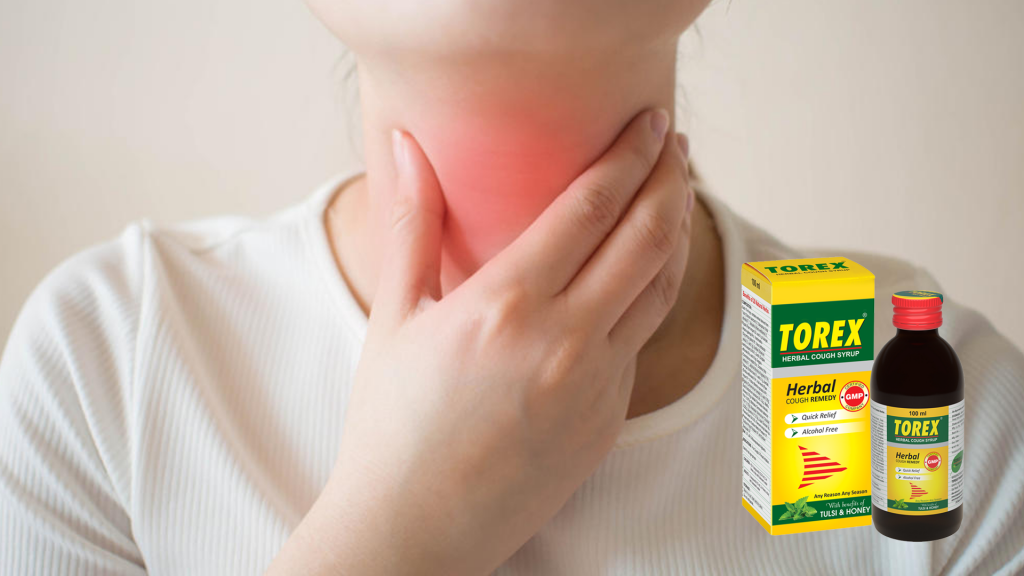 Many a time's babies and kids get coughs and cold but parents hesitate to give them medicines. In such cases, what can be done is they can fetch the common cough syrups that are made up of natural ingredients like honey and tulsi for their health. Certainly, there are many products in Ayurveda that might help your child get relief from cough.
Cough is a manner of clearing your throat. It is believed to be a good thing. Things are not made up to be present in your lungs and cough is the way of your body clearing it. If this procedure sustains for a few weeks it is a thing of concern and requires your concern. Wet cough is the way your body cleans the mucus or foreign irritants that do get home in your airway. Mild cough or flu might be relieved by using some home remedies. The finest alternative treatment for a cough that too in the absence of any side effects is the usage of honey! Before you dig into the benefits of Honey for cough relief or anything else it is better to have a quick peep into the signs of cough:
An individual suffering from cough showcases the following signs:
recurrent dry cough
Phlegm/sputum production
Burning sensation or suffocation in the chest
Fever
Dryness in the mouth, excessive thirst, bitter taste
Pain in the region of heart, temples, head, abdomen, sides
The problem in swallowing food
Irritability
Sore throat, hoarseness of voice
weariness, weakness
Nausea after eating food.
What can be the Main Causes of Cough?
A few of the main causes of cough are respiratory tract infections, suppression of vomiting, Sinusitis, infection, Pneumonia, and inflammation because of irritants or allergens. When dry coughs get motivated by prolonged exposure to high pollution-levels or dust, allergy, and toxic smoke (such as cigarettes) it is known as 'Vataja Kasa' in Ayurveda. To protect from such ailment, the respiratory system has to possess strong immunity but with poor nutrition, irregular lifestyle, and that of enhancing environmental toxicity, it gets challenging for the body to fight back, especially in the case of kids.
Go for Honey for Your Cough!
Yes, you heard it right. There has been evidence that shows honey might be effective at diminishing the signs of acute coughs because of upper respiratory tract infections (infections of your airways), including how often folks cough and how bad their cough is. This guidance applies to adults and children over five years of age. You need to note that honey is not good for children under the age of one. But otherwise, it does wonders for kids. You have to understand that most extreme coughs are self-limiting viral infections that shall get better by themselves. And antibiotics are unsuccessful in treating viral infections but can still trigger unpleasant side effects.
Antibiotics can only be used in case people are very unwell or possess an increased risk of complications because of an underlying health condition like that of cystic fibrosis. Moreover, it is equally significant to know that you should only use antibiotics when they are required. Enhancing Antibiotic resistance could mean you might not benefit from these treatments in the future.
In the present time, parents don't have various options to safely treat colds and coughs in the young ones. The American Academy of Paediatrics does mention that over-the-counter (OTC) cough and cold drugs or medicines do not work for children younger than the age of six years and could pose risks. The FDA also takes a similar say. Moreover, you can also feel that these days the medicines do work but they have their serious or grave side effects. If you give your child any or every medicine, you might put their life at risk. You can look for honey for cough in babies and it might not pose any side effects. Of course, as mentioned earlier in this post, the child has to be 1 year old. You know what honey can be a portion of a supportive care routine for children having cough and colds.
Is Really Honey Good for Cough?
Honey for cough is a better and also a cheaper treatment option than that of any expensive drugs purchased from OTC over-the-counter. Honey eases inflammation in the throat or your lungs because of its vicious and gluey nature that assists in relieving the mucous membranes. In the instance of bacterial infection, the antibacterial properties of this powerful honey make sure that you get relief from cough.
Everybody knows that honey is a source of the power of antioxidants that strengthens the immune systems to guard your airways against bacteria and any type of foreign object. Some experiments carried out on the kid's age two and older suffering from the common cold and respiratory tract infections were given nearly two teaspoons of honey before bedtime. Honey turned out to be miraculous in diminishing nighttime coughing and enhanced sleep. The research has also proved that honey is as effective as that of the cough suppressant than dextromethorphan. Thus, honey for cough cure is without a doubt worth it. There is no point in harming health because of risky medicines. Certainly, since kids are not too strong to fight the ailments and cough, it gets your responsibility to give them the right and safe items to combat their cough and cold.
Benefits of Honey for Cough
Honey owns antibacterial properties that help to throw the risky cough-causing bacteria out of the body. It is packed with vital nutrients such as calcium, potassium, manganese, phosphorus, and copper. For healthy functioning, the body requires these minerals. Also, the presence of these nutrients in honey does help to stay fit and healthy. Out of the huge set of benefits that these nutrients cater to are the antioxidants that assist in getting rid of the dangerous radicals from the body. One of the advantageous properties that high-quality honey possesses is that it has low water content, and hence conveniently attracts the surrounding tissues to use the water.
What to Try?
If you want to get a product that is safe and natural both then you must go for Torex cough syrup. It is made up of honey and tulsi and hence works miraculously. This herbal syrup is made of exclusively chosen twenty natural herbs. One can take this syrup easily and comfortably. It can be taken by both kids as well as adults as it is safe for folks of all age groups.
Remember this syrup has to be consumed with a glass of lukewarm water. The syrup is full of the benefits of Tulsi and honey. Folks suffering from whooping cough, dry cough, wet cough, allergic rhinitis, and acute or chronic bronchitis may get advantages from this herbal cough syrup?
Conclusion
Thus, say goodbye to coughing in kids and help them lead a healthy and safe life. When honey can help, why to look for anything else?