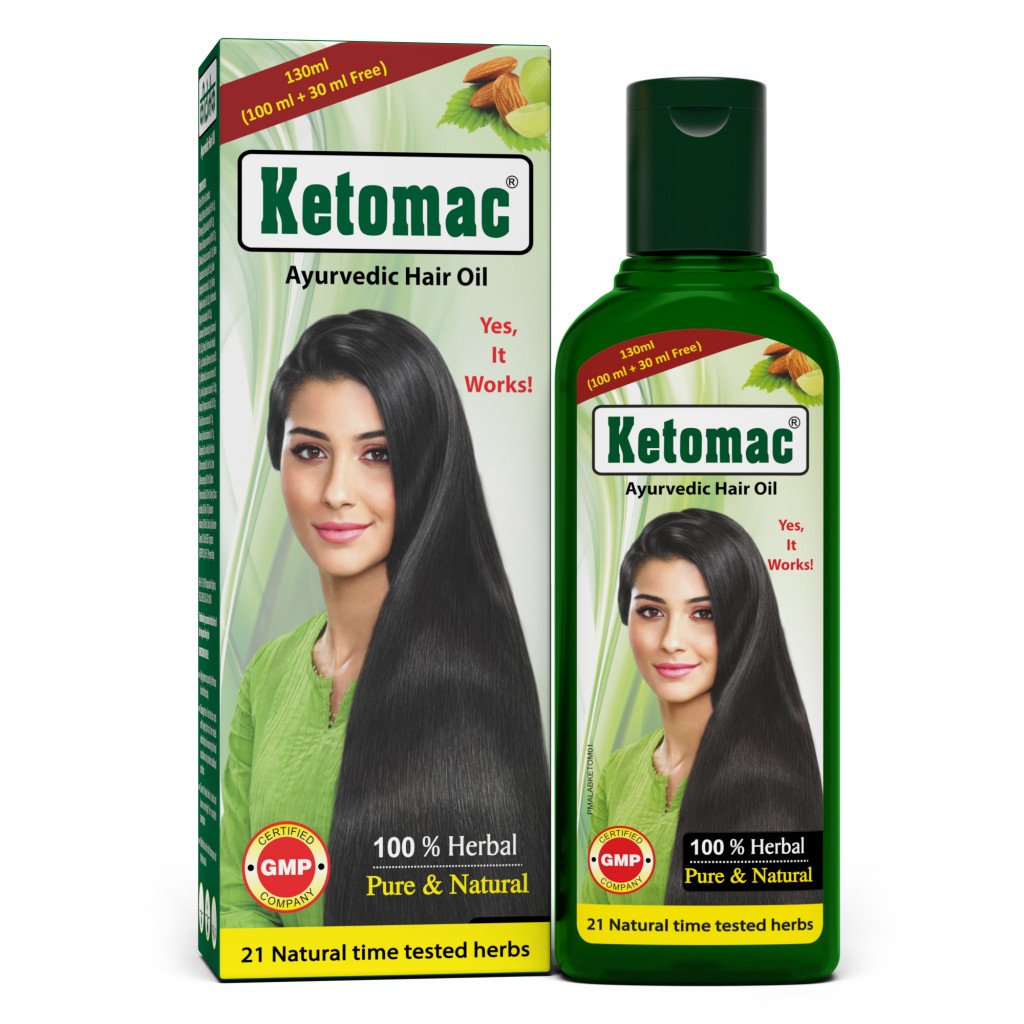 How To Regrow Thinning Hair With Ketomac Hair Oil?
The way you take care of your health and fitness, make sure that you give proper attention to your hair too. You must ensure that your hair gets the attention and nurturing it demands. You can ensure that you put the right oil in your hair to ensure that your hair is long and smooth. If you are a person who is always weeping about thinning hair or extensive hair fall then you need to address this issue. You must think about hair growth.
It is time that you pick a good and effective oil for hair growth and ensure that your hair is healthy and smooth. There are so many oils that can be wonderful for your hair. The way you use so many stylish and fancy hair products to look cool and chic; in the same way pay some attention to oils. The right oil would nurture your hair with the right effectiveness and best outcomes. It is true that hair care has been a tricky affair. Various types of commercial products are supposed to assist but they simply don't. This is for the reason that some of these products are just performing bits and pieces of what your hair actually requires. One addition to your routine to assist hair health is oiling it with the right regrow oil.  Apart from catering your hair a source of hydration, oil might even provide the minerals and vitamins needed to keep it healthy. Remember that though adding right oil to your hair maintenance routine is advantageous, it is significant to know why. Following are a few main benefits of oiling your hair.
Right oil helps soften curls and hence no hair falls
Curly hair does dry much faster than that of regular hair. When it does dry, it turns out to be really frizzy and hard to manage. Regularly oiling your hair with right and effective oil can help manage the frizz and get you soft, buoyant curls. The point is even if you have curls and you think that every time you make your hair they break down, you don't worry. Just use the right oil and ensure that your hair is getting smoothened easily and are also growing simultaneously.
Hydrates your hair
Hair inclines to lose hydration because of the exposure it has to the elements, it is also true that your dry hair can lead to huge hair fall. One of the most significant ways to evade this is by applying oil on your hair the night before and washing or showering the next day.  The point is once you regularly oil up your hair with the proven oil, you would experience a great spark in your hair and their length would also tend to widen up.
Oil nourishes your hair
One of the chief daily oiling hair benefits is that diverse types of oils possess minerals and vitamins essential to hair health. A good oil does have Vitamins B, K and even E, and can also possess Vitamins B12, B3 and B6.  These are all necessary to hair maintenance because of the worsening your hair encounters when it is exposed to the elements. So, once you do oiling, you experience rich nourishing of your hair.
Averts hair fall
A proper and productive hair oil massage once a week is absolutely important to your hair growth and health. This is because hair oil massage advantages encompass exfoliation of the scalp, cleaning of dead skin and even that of nourishing and revitalizing fine hair. All this assists in preventing hair fall.
Assists in improving hair growth
Then you know what, once you oil your dull and Brittle hair regularly, you would experience that hair getting expanded. They would unwind and become better in their quality. Once the quality of your hair gets better, it tends to lengthen. You would experience a good length in your hair for sure. There is no doubt that oiling with a right type of regrow hair oil would turn out to be a windfall for you. You would witness the change happening to you right away. Maybe you think that other people got the long hair from birth but the reality is different. People do take care of their hair with right oils and hence nourish and preserve good hair.
What are these quality and organic oils made up of?
In case you are still unsure about the contents of the oils and you feel that they could be having some sort of chemicals then think again.  You always have the option to get through their ingredients. Every oil bottle or item has the catalogue of the ingredients it possesses. In this manner you can be sure about the ingredients, herbs or bits used in the oil even before you even buy it. Moreover, for your usual knowledge these oils are formed up of rich butters, milk and herbs, so on. In this manner there is nothing in these hair growing oils that might harm your hair. No matter if you have sensitive hair, oily hair, dry hair or any type of hair; a right oil is a boon.
Also remember:
When you are using the right oil, make sure that you give your hair proper wash too. The point is when you do oiling, you wash your hair the next morning or in a few hours with the right shampoo right? Here remember that you must rinse with cold water only. Such a thing really helps to grow hair and keep your long hair strong and fit for longer.   It might catch your eye that cold water drips down the outer layer of hair more smoothly and it is assistive in averting moisture loss, issues and heat damage. You just need to do it for a few seconds, but such an additional move or step over time might make a wonderful difference for your beloved hair growth.
Massage your hair often
Massaging is one thing that helps to enhance the blood circulation in the scalp. It even consistently spreads the oils that you massage with and hence making your roots strong and help to keep the hair completely hydrated. A massage with proper oil is going to be a sure win-win for you.  Hair oils are powerful, effective and good for hair growth and work as natural conditioners. It is simply for the reason that they are packed with necessary vitamins that are required for your scalp health.
What type of oil should be tried out?
The market is flooded with so many options in oils. But you need to be sure about the oil that is going to work for you. Make sure that you choose an oil that is effective for your hair and scalp. You can pick Ketomac Hair Oil and it is going to be revolutionary for your hair. Your hair would grow at a faster pace and at the same time the problems of hair fall would diminish too. The point is this Hair Oil is a hundred percent natural preparation having the with richness of Almond, Amla, Brahmi, Bottlegourd, Neem, Bringraj, Karanji, Neelibhringadi oil, Shikakai, Rasaut, Sesame oil and even that of Coconut oil. Once you embrace this product, you would experience healthy, long and smooth hair.
Conclusion
So, ensure hair growth for yourself with the right oil in hand. Regular oil usage is going to enhance your hair growth.