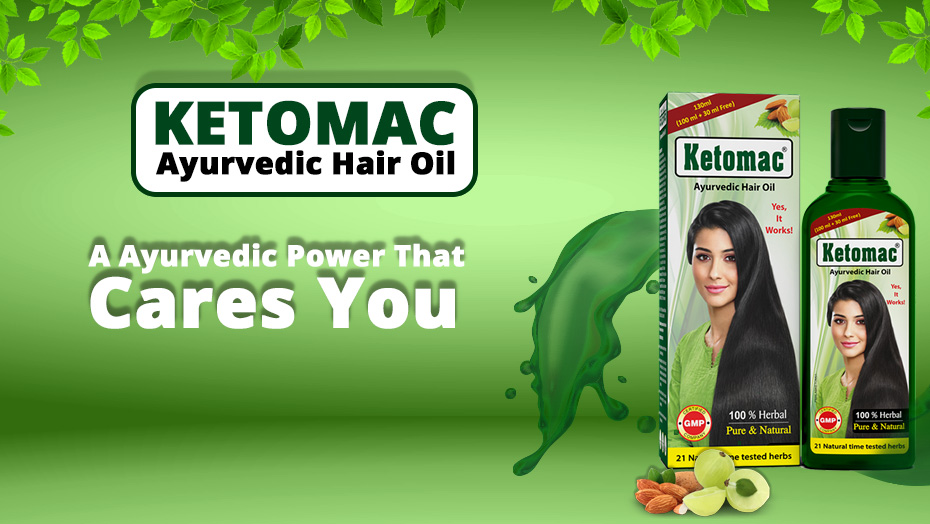 Top Ayurveda Herbs That Are Wonderful for Your Hair Growth!
Ayurvedic Science is getting great significance around the globe because of its therapeutic values and its usage of medicinal herbs. Ayurveda encompasses an unlimited collection of herbs inside its rich practice. However, some herbs stand on their own, encompassing higher resources than usual. Ayurvedic medicines and syrups formed up of these herbs have no side effects.
It might interest you that herbs on their whole, with their leaves, seeds, flowers, fruits, roots, root bark, and resin, have medicinal values apart from their excellent flavour and fragrance. The features of these herbs are used both in curing and in healing. You can use the Best ayurvedic herbs for hair growth.
What Does Ayurveda Feel about Hair?
Ayurvedic system of medicine is based on three doshas called Vata, Kapha, and even Pitta. When there is an imbalance in any of these doshas, it inclines to produce various diseases. Expert says hair problems result from an exacerbation of the pitta dosha. In Ayurveda, there are different herbs for a hair treatment that have moisturizing properties that naturally cease hair fall and promote hair growth. Here are some of the Ayurveda herbs you should try out for your hair growth and hair care.
Brahmi 
Brahmi is a beautiful herb of Ayurveda for hair growth and the thickening of your hair.
 It is a conventional Ayurvedic herbal oil. It is best for thinning of hair follicles that leads to hair loss.

 Brahmi oil contains an alkaloid that activates a protein in your body that hardens and strengthens your hair naturally.

 It even calms down your stress and enhances your mood.

 It also assists in treating the dry and damaged scalp.

 Brahmi reduces the 'cortisol' – a stress hormone in your body. High levels of cortisol are one of the main reasons your hair falls. 
Bhringraj
Bhringraj is a popular Indian herb known as false daisy, mainly grown in moist areas & full of vitamins, magnesium, calcium, and iron. Bhringraj oil is trendy used for various hair problems.
 Bhringraj is a natural remedy and healer for endorsing hair growth and reducing hair loss

 It calms the scalp by increasing the blood flow of your scalp and hair follicle

 It works on your hair naturally and makes them healthy and shiny.

 It activates your hair roots and follicles to promote natural hair growth.
Amla
Vitamin C-loaded amla is necessary for the overall haircare and skincare routine.
 It possesses essential fatty acids and antioxidants, strengthening the hair follicles and even making your hair strong and shine or lustre.

 It offers essential nutrients to hair follicles to promote hair growth.

 Amla is great for hair and scalp health as it helps remove dandruff and melt grease and dirt from follicles. Massaging the scalp with amla oil can increase blood circulation.
Fenugreek or Methi Seeds
best ayurvedic hair growth treatment; this herb also works like wonders. Now you know what, it works like:
 Fenugreek or methi seeds are a general spice in every Indian kitchen.

 It is the best Ayurvedic medicine since its seeds are rich in vitamin C, vitamin A, Vitamin K, proteins, and even folic acid.

 Fenugreek seeds include a protein – nicotinic acid, which is highly effective against hair fall and dandruff, and diverse scalp problems.

 This even promotes hair growth by nourishing your hair. Once you use it on your hair, you will experience instant growth in your hair.
Ayurveda Oil 
You know what, Ayurveda has been a fantastic area packed with solutions. You can find relief under its domain no matter your hair issues, stress, or even anything else. Once you follow Ayurveda's remedies, you will indeed find significant results in your hair, and your hair is going to be stronger and thicker for sure.
Remember, if you start using oil, make sure that you use it regularly. You cannot simply use it once and expect excellent results. Whenever you wash your hair, make sure that you oil your hair before that. Once you keep your hair soaked in oil for hours, you can be sure that your hair stays in the best shape and strength. You can be sure that your hair works wonderfully for you.
Moreover, you can be sure that you keep your hair oiled up over the night and wash your hair in the morning. Once you keep your hair covered with oil for some hours, you ensure it works on your hair. The herbs in the oil will do their magic for your hair and the roots. Hence, your hair will shine and stay strong.
Moreover, the best thing would be if you do massage. Of course, head massage is one thing that can do wonders for anyone. When you do hair massage, you ensure that your hair does not get oiled up on the tips only but also even on the roots. Hence, you can ensure that your hair is oiled up right from bottom to top. Moreover, your scalp will also get touched up by the oil, and hence, you ensure the best outcomes. Massaging will help the oil reach the entire head and relax your hair, head, and overall body.
What type of herbal oil should you use?
Remember, not every type of oil will work wonderfully for you. It would help if you were sure about what you use and how you use it. It would help if you were careful about the option you choose. Not every oil is the same. Make sure that you check the brand or name of the oil before you choose an option. Also, make ensure that the product has good reviews. After all, you will use it on your scalp and hair, and you would not want to work it any shallow. Hence, you can be sure that you ensure that you choose the product that is good, effective, ayurvedic, natural, and most importantly, good quality. Once the product you choose is good, it will not have any side effects.
You can check out Ketomac Hair Oil as it is one of the most potent Ayurvedic oils for hair issues and itchy scalp. The oil is a hundred percent natural and is formed from the extracts of 21 herbs for external use. People of all age groups can use this product without any tension. The main uses of this oil include reduced hair fall, healing for split ends, relief from itchy scalp, averting the thinning of hair, revitalizing dormant hair follicles, strengthening hair roots, moisturizing hair, promoting sound sleep, calms the mind, and so on. Ketomac hair oil is also extensive in antifungal and anti-dandruff properties to promise overall health and beauty for the hair.
Conclusion 
To sum up, once you keep all the things in mind, you can be sure that you keep your hair in the best working condition. Since you know about the herbs now and how to use the hair products, you should be sure that you do not take any chance with your health and hair growth. After all, ayurvedic herbs can do wonders for your hair growth and health.