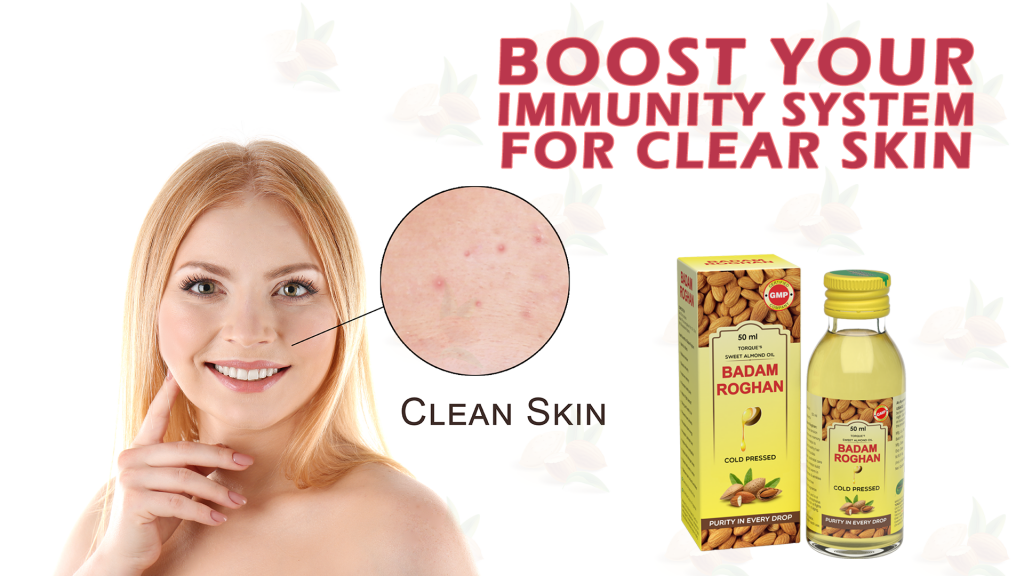 Almonds are considered one of the healthiest nuts and the most prized nuts in the world. Almonds have been very popular amongst ancient Egyptians and Indians for a long time. Almonds are grown on a deciduous tree that can be 13-33feet in height. The tree has been mentioned many times in the Bible. Almonds are grown the best in optimal temperatures. The fruit is ready to be in markets in autumn after 7-8 months of flowering. Almonds can be sold with or without shell too. Almonds are completely effective and extensive. Eating almonds should be a part of the daily diet as it benefits us in various noticeable and non-noticeable ways. It combines all healthy medicinal values in a small part with a great taste. They give us an enormous nutrition value.
It is also considered as brain food as it boosts memory. It is because of the presence of Omega 3 in it. Omega 3 is responsible for the improvement of brain functionality. Consuming almonds daily makes you provide a proper dose of Omega 3 daily for vegetarians. To make them more effective soak them in water overnight and consume them in the morning after removing the skin from them. Soaked almonds play a role as an antioxidant. The fibers in almonds help in detoxifying the body. It enables food through the digestive system more easily. This process cleanses the internal body parts that help in preventing cancer. Almonds are also rich in manganese, copper, riboflavin and many more than help to generate energy. These properties also help to improve brain cells, increase blood cells, improve bone mineral density, strengthen the skeletal system and increase the physical alertness of the human body.
Ayurveda also prefers almonds a lot. It believes that almonds increase intellectual ability and longevity. They can be used as healthy portions in a diet with fusions of taste like roasted almonds, sweet almonds, raw almonds, etc. Almonds also help to have healthy hair and skincare routines. Almond benefits for skin give such great results if used regularly. It also helps the skin in slowing down its age effects and heals skin tissues internally by blessing you with glowing flawless skin with great nourishment. People also make homemade facial packs and scrubs adding almonds to it for better results.
Almond flour is also known as ground almond meal. It is combined in sugar as marzipan to use it as a gluten-free alternative in cooking or baking. It does not include almond skin. Almonds are used in pastries, cakes, pies, etc. It Is best for the people who prefer low carbohydrate diets.
Almond syrup is usually made of barley syrup or in the syrup of orange flower water and sugar that is flavored with an artificial aroma of almonds. It is one of the important elements in many drinks like mai tai, tiki drinks, etc. It is made of sweet almonds and considered safe for human consumption.
People also use almond milk in many forms. Almond milk is also available in markets. It is also known as a good source of health. It has a creamy texture. It comes in different flavors like sweetened, chocolate, vanilla, unsweetened, etc. it is usually fortified with micronutrients. You can also make it at home just by blending almond and water using your blender.
Almond butter is made by grinding almonds into a food paste. It can be sweet, sour, and crunchy according to the almonds used. It is like peanut butter only. People, with peanut allergies or who don't like peanuts, prefer to have it with love. It also comes in jar packing like other nut butter.
Almonds have a huge value of oil and it is obtained from the dried kernel of almonds. Bitter almonds are used to make almond oil. The oil is also known as BadamRogan. Many people also apply badamRogan overnight for better results. It tightens saggy skin. You can apply it on affected areas of your body too.
BadamRogan is very good for our hair as well as skin. It is a type of natural conditioner that softens hair. A few drops of almond oil can do wonders. It can make your dark lips pink by rejuvenating dead cells and it also softens dry skin by hydrating them. Chapped lips can also be treated. It can be applied directly in contact with the skin. Almond benefits for hair are visible if used sincerely. Almond oil prevents dandruff, premature grey hair; remove split ends by sealing vital nutrients into hair. It also enhances hair thickness by curing every hair problem. All this is possible because almond has more than 20 nutritional properties that are vital to hair health. For reaching good hair goals you must consume at least 20 almonds a day depending on your body (if it suits you). You can also mix a few drops of other organic oils into almond oil for better results.
Many people use almonds as primary ingredients in many of their dishes like Bakewell tart, bear claw (pastries), ajoblanco, simnel cake, tortilla, dariole, comfit, Giardina, Ajo Blanco and many more. Almond leaves a unique flavor behind every dish.
The benefits of almonds are almost amazing and countless
Munching almonds in free time is considered healthy but do you think overdosing your snack would ever benefit you? The ideal consumption is a must as everything is good to some extent only. Similarly, the consumption of a lot of almonds can lead to digestive problems like constipation, bloating and upset stomach. This all occurs because of fibers present in almonds. So, it is better to avoid the overdose of almonds and consume almonds in an ideal way. The Food and Drug Administration has stated that not more than 1/3 cup almonds that are approximately 40 grams are to be consumed in a day. 2.3mg of manganese is the topmost limit level of our body and 100grams of almonds contain 2.3mg. Increased value of mg in the body can disturb you with blood pressure issues and then you have to deal with antibiotics. Almonds can also lead to fat deposition in your body as it is rich in fat and calories.